Financial Risk Management
The business activity of many companies is closely intertwined with developments in the financial markets. The tremendous effort invested in improving a company's market share and profitability can be entirely negated by fluctuations in exchange rates, inflation, interest rates or commodities. In today's global era, managing financial risks must be an integral part of every company's DNA. Based on this need, we at Financial Immunities provide the optimal solution for the entire risk management process.
Comprehensive analysis of financial risks at the accounting and economic/cash flow levels, while taking into account the unique characteristics of the company, competitive conditions, pricing and linkage mechanisms, equity structure, subsidiaries, and more. This analysis forms the basis for a coherent risk management policy, which provides an organizational framework for optimal handling of the company's financial exposure.
Risk Management Consultation
The dynamics of the company's activities alongside market developments transforms risk management into a complex task that requires extensive experience, knowledge and time. The professionalism and close cooperation of our experts transforms them into full partners during the process who provide the appropriate solution and, perhaps more importantly, peace of mind and significant time saved.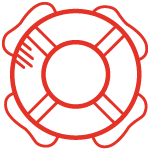 The information gaps characteristic to Forex dealing inevitably lead to transactions being closed at sub-optimal rates. Our highly skilled dealers, aided by advanced systems, close these gaps and enable considerable savings in both money and time, alongside the ability to retrieve and review all aspects of the transaction. Our dealing room operates with total transparency and without nostro accounts, ensuring complete objectivity.
The ability to present the economic rationale of hedge transactions through the accounting prism results in many companies choosing to adopt hedge accounting. We at Financial Immunities provide a full service package for this purpose, including formulating the mechanism for the audits, creating documentation forms, effectiveness testing, and full calculation of the journal entries.
Establishing Infrastructure for Cash Management
In a world of low interest rates, managing cash flow reserves presents a significant challenge. From the perspective of comprehensive risk management, we at Financial Immunities provide you with a complete service package that includes analyzing cash flow needs and establishing investment management policy, assisting in the selection of portfolio managers, and establishing infrastructure vis-à-vis banks. We also continually monitor the implementation of the policy, necessary changes, fair value calculations, and management reports.
Where Hedging
Meets Technology
SUBSCRIBE TO OUR NEWSLETTER